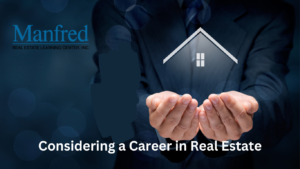 Best Real Estate School in Poughkeepsie, NY
Welcome to Manfred Real Estate Learning Center, the leading real estate school in Poughkeepsie, NY. We are committed to providing top-quality education and training for individuals aspiring to become successful real estate professionals. With our comprehensive courses, experienced instructors, and excellent reputation, we are the go-to choice for those looking to kickstart their real estate career.
Our Services
At Manfred Real Estate Learning Center, we offer a wide range of services designed to meet the needs of aspiring real estate professionals. Our services include:
Pre-licensing courses: We provide comprehensive pre-licensing courses that cover all the essential topics and knowledge required to pass the real estate license exam in Poughkeepsie, NY.
Continuing education: We offer various continuing education courses to help real estate professionals, including appraisers and home inspectors stay updated with the latest industry trends and regulations. Check out our Membership program for FREE and Unlimited continuing education.
Exam preparation: Our exam preparation courses are specifically designed to help students excel in their real estate license exam by providing them with valuable tips, practice tests, and guidance.
Professional development: We provide workshops and seminars focused on enhancing the skills and knowledge of real estate professionals, empowering them to succeed in their careers.
Our Process
At Manfred Real Estate Learning Center, we follow a structured and efficient process to ensure our students receive the best education and support. Our process includes:
Registration: Sign up for our courses through our user-friendly online registration system or by contacting our friendly staff.
Course delivery: Attend our engaging in-person classes led by experienced instructors who provide comprehensive and up-to-date information.
Exam preparation: Utilize our exam preparation resources, including practice tests and study materials, to enhance your chances of success in the real estate license exam.
Support and guidance: Our team of dedicated professionals is always available to answer your questions, provide guidance, and support you throughout your real estate journey.
Certification: Upon successful completion of our courses and passing the real estate license exam, you will receive the necessary certification to start your real estate career.
Benefits of Choosing Manfred Real Estate Learning Center
By choosing Manfred Real Estate Learning Center as your preferred real estate school in Poughkeepsie, NY, you will enjoy numerous benefits, including:
Expert instructors: Our instructors have extensive industry experience and are passionate about helping students succeed.
Flexible schedules: We offer courses at various times and dates to accommodate busy lifestyles.
Interactive learning: Our classes are engaging and interactive, creating an optimal learning environment.
Networking opportunities: Connect with other aspiring real estate professionals and industry experts to expand your network.
Industry recognition: Our school has a strong reputation within the real estate community, helping you gain credibility and trust.
Frequently Asked Questions
Q: How long does it take to complete the pre-licensing course?
A: The duration of the pre-licensing course varies, but it generally takes around 2 to 6 weeks to complete. The exact timeframe depends on the course structure and your learning pace.
Q: Are the instructors licensed real estate professionals?
A: Yes, all our instructors are licensed real estate professionals with extensive industry knowledge and experience. They are equipped to provide you with valuable insights and guidance.
Q: What is the passing rate for the real estate license exam?
A: While individual performance may vary, our students have consistently achieved a high passing rate in the real estate license exam. Our comprehensive courses and exam preparation resources significantly contribute to their success.
Q: Can I take continuing education courses even if I already have a real estate license?
A: Absolutely! Our continuing education courses are open to both licensed real estate professionals and individuals looking to renew their licenses. These courses provide valuable updates and knowledge to stay ahead in the industry.
Ready to take the first step towards a successful real estate career in Poughkeepsie, NY? Enroll at Manfred Real Estate Learning Center today and benefit from our industry-leading courses, experienced instructors, and exceptional support.
In today's fast-paced and competitive real estate market, staying [...]
If you want to improve your brand, you need [...]
As a real estate pro, creating a goal-setting tactic [...]
A real estate agent, salesperson's job is complicated, especially [...]