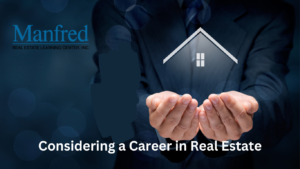 Best Real Estate School in North Hempstead, NY – Manfred Real Estate Learning Center
Looking to kickstart your career in the real estate industry? Look no further than Manfred Real Estate Learning Center, the best real estate school in North Hempstead, NY. With our comprehensive curriculum, experienced instructors, and flexible learning options, we are committed to providing you with the knowledge and skills you need to succeed in the competitive world of real estate.
Our Services
At Manfred Real Estate Learning Center, we offer a wide range of services tailored to meet the needs of aspiring real estate professionals. Our services include:
Pre-licensing courses: We provide pre-licensing courses that cover all the essential topics required to pass the real estate licensing exam.
Continuing education: For licensed real estate agents, we offer a variety of continuing education courses to help you stay updated with the latest industry trends and regulations.
Exam preparation: Our exam preparation courses are designed to equip you with the necessary knowledge and test-taking strategies to pass your real estate licensing exam with flying colors.
Professional development: We believe in lifelong learning. That's why we offer professional development courses to help you enhance your skills and stay ahead in the ever-evolving real estate market.
Our Process
At Manfred Real Estate Learning Center, we have a streamlined process to ensure a seamless learning experience for our students:
Registration: Sign up for the course that suits your needs and schedule.
Classroom or online learning: Choose between attending our in-person classes or opting for online learning from the comfort of your own home.
Engaging curriculum: Our experienced instructors deliver engaging and interactive lessons that cover all the necessary topics.
Hands-on practice: Put your knowledge into practice through real-life scenarios and case studies.
Exam preparation: Access our comprehensive exam preparation resources and receive guidance from our instructors to boost your chances of success.
Graduation and certification: Upon successfully completing your course, receive your certificate and be on your way to a rewarding career in real estate.
Benefits of Choosing Us
When you choose Manfred Real Estate Learning Center as your real estate school in North Hempstead, NY, you can expect the following benefits:
Experienced instructors: Our instructors have over 25 years of industry experience and are dedicated to your success.
Flexible learning options: We offer both Instructor LED and online learning options to accommodate your schedule.
Comprehensive curriculum: Our curriculum covers all the essential topics and prepares you to confidently tackle real-world challenges.
Networking opportunities: Connect with fellow students, real estate professionals, and industry experts to expand your professional network.
Ongoing support: We provide ongoing support even after you complete your course, ensuring you have the resources you need to thrive in your real estate career.
Frequently Asked Questions
Q: How long does it take to complete the pre-licensing course?
A: The duration of the pre-licensing course varies depending on the program you choose. We offer both intensive courses that can be completed in a few weeks and more extended courses with flexible schedules.
Q: Are the courses available online?
A: Yes, we offer online courses for your convenience. Our online learning platform provides the same quality education as our in-person classes, allowing you to study at your own pace.
Q: How can I register for a course?
A: To register for a course, simply visit our website or give us a call. Our friendly staff will guide you through the registration process and help you choose the course that best fits your needs.
Q: Do you provide job placement assistance?
A: While we do not offer direct job placement services, we provide guidance and resources to help you navigate the job market. Our extensive network and industry connections can also open doors to potential job opportunities.
Q: Can I take continuing education courses if I already have a real estate license?
A: Absolutely! Our continuing education courses are designed to help licensed real estate agents stay up-to-date with the latest industry knowledge and meet their continuing education requirements.
Ready to embark on your real estate journey? Choose Manfred Real Estate Learning Center, the best real estate school in North Hempstead, NY, and let us help you achieve your professional goals.
In today's fast-paced and competitive real estate market, staying [...]
If you want to improve your brand, you need [...]
The desktop appraisal process has become increasingly important to [...]
As real estate professionals, it is essential to determine [...]