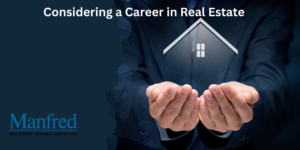 Best Real Estate School in Hempstead, NY
About Manfred Real Estate Learning Center
Manfred Real Estate Learning Center is the leading provider of real estate education in Hempstead, NY. Our dedicated team of experienced instructors is committed to delivering high-quality courses that prepare individuals for a successful career in the real estate industry.
Our Services
At Manfred Real Estate Learning Center, we offer a wide range of services designed to meet the needs of aspiring real estate professionals. Our services include:
Pre-licensing courses: We provide comprehensive pre-licensing courses that cover all the essential topics necessary to pass the real estate licensing exam.
Continuing education: We offer various continuing education courses to help licensed real estate agents stay up-to-date with the latest industry trends and regulations.
Exam preparation: Our exam preparation courses are specifically designed to help individuals confidently prepare for and pass their real estate licensing exams.
Professional development: We provide workshops and seminars that focus on enhancing skills and knowledge in specific areas of the real estate industry.
The Process
At Manfred Real Estate Learning Center, we believe in a structured and comprehensive approach to real estate education. Our process includes:
Registration: Sign up for the courses that suit your needs and schedule.
Instruction: Attend engaging and informative classes led by experienced instructors.
Study: Review course materials and complete assignments to reinforce your understanding.
Exam preparation: Utilize our exam preparation resources to ensure you are ready for the licensing exam.
Exam completion: Take the real estate licensing exam with confidence and pass.
Certification: Receive your certificate of completion and start your rewarding career in real estate.
The Benefits
Choosing Manfred Real Estate Learning Center as your preferred real estate school in Hempstead, NY offers numerous benefits, including:
Experienced Instructors: Learn from industry professionals with extensive knowledge and practical experience.
Flexible Schedule: We offer courses during various times of the day to accommodate different schedules.
Comprehensive Curriculum: Our courses cover all the necessary topics to ensure you are well-prepared for your real estate career.
Networking Opportunities: Connect with fellow students and industry experts to expand your professional network.
Job Placement Assistance: Take advantage of our job placement resources to kickstart your career in real estate.
Continued Support: Even after completing your courses, we are here to support you throughout your real estate journey.
Frequently Asked Questions
Q: How long does it take to complete the pre-licensing course?
A: The duration of the pre-licensing course may vary depending on the specific program you choose. However, most students complete the course within a few weeks.
Q: Are the instructors licensed real estate professionals?
A: Yes, all our instructors are licensed real estate professionals with extensive industry experience. Our instructors are considered experts in the topics they teach and have been teaching Real Estate course for over 25 years.
Q: Can I take continuing education courses if I am already a licensed real estate agent?
A: Absolutely! Our continuing education courses are designed to help licensed real estate agents stay up-to-date with industry trends and fulfill their continuing education requirements. Check our our Membership program for FREE and unlimited continuing education.
Q: Do you offer the new 75 hour Broker Licensing course, effective December 21, 2022?
A: Absolutely! Included in our Membership Program the new
Broker licensing course
is 50% OFF.
Q: How can I register for a course at Manfred Real Estate Learning Center?
A: Registration is easy! Simply visit our website or give us a call to inquire about available courses and registration procedures.
In today's fast-paced and competitive real estate market, staying [...]
If you want to improve your brand, you need [...]
As a real estate pro, creating a goal-setting tactic [...]
A real estate agent, salesperson's job is complicated, especially [...]