License Type
Associate Broker
NY Counties Serving
Albany County, Rensselaer County, Saratoga County, Schenectady County, Schoharie County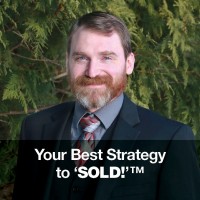 Howard Hanna Home Services
505 Broadway, Saratoga Springs, NY , Saratoga County 12866, New York State
Jim is one of Saratoga's most trusted Associate Brokers. He consistently provides exceptional service to local and out of the area clients. He is a highly engaged agent known for his extensive market knowledge and devotion. "My goal is to have each of my clients walk away at the end of the transaction feeling great about the experience," Jim says. "Receiving a positive review indicating I earned the trust of another client is a great reward."
Jim has an extensive professional background in leadership, organization, and tenacious problem-solving. "In the 20 years I spent in the Navy, I had to learn and personify these skills. Especially problem-solving, a talent that translated easily into real estate," he says. "If there is one attribute in constant demand in this industry, resolving issues is undoubtedly the most valuable." More than once, Jim has coordinated with out-of-state sellers, towns, utility companies, and many others to resolve a permit or other issue.
Jim makes it a point to include the local community in his efforts by encouraging his clients to work with local and small business owners. He also supports a variety of local charities. He likes to spend time with his family and friends in his free time and financially supports a flock of free-loading chickens.
Regardless if you are moving here or there, remember: Jim is Local, Jim is Global! 
Showcase your business as a Member and what makes you different. Help spread the word about James King Real Estate Associate Broker