NY Counties Serving
Albany County, Columbia County, Greene County, Rensselaer County, Saratoga County, Schenectady County, Schoharie County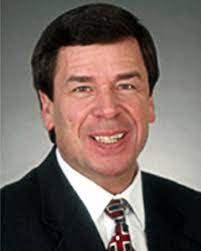 Berkshire Hathaway Home Services Blake
205 Delaware Ave Delmar , Albany County 12054, New York State
Paul has served the Tri-City and Tri-Village areas for over 40 years as a New York State Licensed Real Estate Salesperson, 27 of them as a New York State Licensed Associate Real Estate Broker.
He is proud to be a member of the National, State and Albany County Board of Realtors. Paul is an expert in assisting first-time buyers, with experience in both new and existing home sales, and has a special affinity for serving the needs of all Senior Citizens.
Whether buying or selling, contact Paul LaFalce in Berkshire Hathaway HomeServices Blake, Realtors® Delmar Office for all your real estate needs today!
Showcase your business as a Member and what makes you different. Help spread the word about Paul LaFalce.