License Type
Broker, Home Inspector, Notary, Appraiser Assistant
NY Counties Serving
Dutchess County, Orange County, Ulster County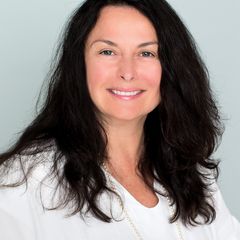 297 Mill Street, Suite 203, Poughkeepsie, NY 12601 , Dutchess County 12601, New York State
Maria Ferguson is a seasoned Hudson Valley entrepreneurial businesswoman who is known for her long-standing successful enterprises. She's is the former owner and retired from her Hudson Valley Schools for Advanced Aesthetic Skin Care and Massage Therapy.
She began to expand her entrepreneurial journey by pursuing her passion for Real Estate and began her career as a Real Estate Salesperson in the autumn of 2012. With extensive knowledge of foreclosure procedures, she has developed skilled relationships with local banks during the mediation process.
As a standout in the Real Estate community, Maria impressively holds multiple licenses, not only as a Real Estate Broker, but as a Home Inspector, Appraiser Assistant, and a Notary for Ulster, Dutchess, and Orange Counties. Her separate licensure accomplishments are an asset with Real Estate properties, to help better understand and provide customers with a well-rounded home buying/ selling experience. Her calm presence helps you to relax during moments that may become stressful.
Maria understands, loves, and is a part of the Hudson Valley community and can show her clients the ins and outs of living a full and beautiful upstate life.
You too can have a simpler life and Maria can help you along the way.
New York Home Inspector License | 

NY License # 16000078835

New York  Appraiser Assistant License | 

NY License # 48000051717

New York Notary in Ulster, Dutchess & Orange Counties | 

NY License # 01FE6332253
Showcase your business as a Member and what makes you different. Help spread the word about Maria Ferguson Real Estate Associate Broker, Appraiser Assistant, Home Inspector, Notary