NY Counties Serving
Albany County, Rensselaer County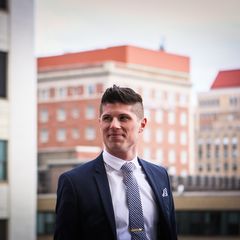 Albany County 12210, New York State
John M. Alund is the principal broker/ owner of Lincoln House Realty and has been buying, selling and leasing real estate in downtown Albany for the better part of decade. A born and raised Albany native, John knows and understands the downtown market inside and out – particularly the Center Square area. Being an owner and operator of several buildings in Center Square gives John and his clients a leg up on the competition enabling him to find them the best deals possible!
Not only that – his background in accounting and finance means John can really drill down on the numbers when making sure you are getting the best possible return on investment when ready to buy or sell your home. Give him a call today – you'll be glad that you did!
Showcase your business and what makes you different. Help spread the word about John Alund Real Estate Broker.