License Type
Home Inspector
NY Counties Serving
Columbia County, Dutchess County, Greene County, Sullivan County, Ulster County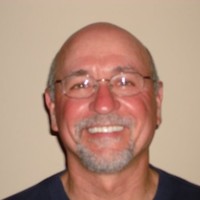 Gardiner, NY , Ulster County 12525, New York State
Tom Scarpulla has been in the Construction Industry for 40 years, as a Carpentry Contractor, General Contractor, Project Manger and Construction Superintendent.  He has taken that wealth of knowledge and began to help people with the most important purchase of their life and become a Licensed New York State Home Inspector.
By using Hudson Valley Home Check you will benefit from an experienced and knowledgeable inspector that will deliver reports that meet or exceed the state standards.  We also encourage your presence during the inspection.  By being present at the inspection you can become familiar with the home and questions will be explained to you as we move about the house.
We are bound by a strict code of ethics that insures quality service and important protections.  We must work exclusively for the client, follow Nationally Accepted Standards and Practices and NOT perform repairs on any home inspected.  We continue to build our reputation one inspection at a time to ensure you get the quality and service you should expect.
We take pride in every inspection we perform.  When the inspection is over, your inspector will prepare a detailed inspection report regarding the property and deliver it within 24 hours.
Call us today at 845-283-7118 to book your home inspection!
Located in beautiful Gardiner, New York and servicing the entire Hudson Valley.
Licensed in New York State No. 16000052263
Showcase your business as a Member and what makes you different. Help spread the word about Thomas Scarpulla Real Estate Home Inspector