NY Counties Serving
Columbia County, Greene County, Rensselaer County, Ulster County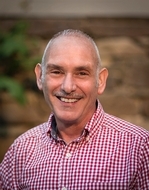 Beach & Bartolo Realtors, Inc.
34 Main St, Chatham, NY , Columbia County 12037, New York State
Peter has an enthusiasm for his work because of the people he meets along the way.  Peter's career has always been about creating opportunities for people.  For Peter, Real Estate is the perfect blend of experiences gained throughout his careers.   For many years, he was President of a recruitment firm working with clients in NYC, Albany, DC and Chicago.  In the 80's and 90's he owned and operated 7 men's clothing shops in NYC and LA.  During that time, he also owned and operated one of the original Haagen Dazs shops.
Peter was born in Manhattan and raised mostly in NYC.  He holds an MA from CCNY in Speech Pathology.  For a short time after graduation, he worked as a Speech Pathologist in a Rehabilitation Center.
What was once a weekend home for Peter and his husband (and dog-s) became their full time residence after 9/11.  It was the best move of his life.  In the Hamlet of New Concord where they live, they have helped to create a community organization providing social events, lectures, music, yoga and more.
By listening, understanding and guiding, Peter's goal is to create the right fit for every client.
Showcase your business as a Member and what makes you different. Help spread the word about Peter Newman Real Estate Salesperson