NY Counties Serving
Cortland County, Onondaga County, Oswego County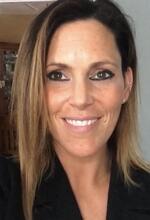 Coldwell Banker Prime Properties
6800 E Genesee St, Fayetteville, NY , Onondaga County 13066, New York State
I became a Real Estate Salesperson in 2017 and have been listing and selling throughout the Hudson Valley, Greater Capital Region and now the surrounding areas of Syracuse NY. I am a member of GSAR (Greater Syracuse MLS) and NAR, (National Association of REALTORS), because I value high code of ethics and good business practice.
I am not only a Real Estate Salesperson for others, but due to my husband's job I have had to move a few times in the last couple of years. I have built 2 homes since 2019 and welcome the day in helping a new buyer through the building process. CNY has a lot of great building opportunities for today's buyers.
I offer all of my buyers and sellers excellent resources to help them through their real estate transaction. Whether they need an attorney, inspector, contractor, property manager, etc. Whatever the need I know someone who can help, and if I don't have a resource, I have the plethora of contacts and support of COLDWELL Banker Prime Properties, and all the agents and friends I have made since joining their team in 2019. When you hire me you hire my entire COLDWELL Banker Prime Properties Family.
I know buying or selling your home is a big decision. I value educating my buyers and sellers on current markets so when an offer is accepted or made my client is confident on their decision. I chose to be Real Estate Salesperson because I truly believe I am making a difference and I enjoy helping others when selling and listing their home. If I can help you or your family, please feel free to contact me.
Showcase your business as a Member and what makes you different. Help spread the word about Kerri Skidmore Real Estate Salesperson