License Type
Broker, Manfred Certified Instructor
NY Counties Serving
Albany County, Fulton County, Montgomery County, Rensselaer County, Saratoga County, Schenectady County, Schoharie County, Washington County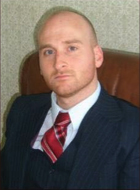 550 Hoosick St, Troy, NY , Rensselaer County 12180, New York State
Kareem opened Jandali Realty in 2008. He has been in the real estate business for 13 years. He sells everything from single family homes to major apartment complexes. Kareem has traveled the world extensively and seen what it takes to truly market a house to an always changing Local and Global Market. If you're looking to buy or sell a home or rent an apartment, he loves what he does and will give 100% to assist you.
Kareem was born and raised in Troy, NY. He attended Hudson Valley Community College and earned an Associate's Degree in Business Administration. He continued his degree at SUNY Albany majoring in Economics with a minor in Business. Kareem has been heavily invested in the stock market and real estate since the age of 13 and invites you to stop in to his office to talk about stocks and the future of Troy, NY.
Located in Troy, New York, we're a commercial and residential real estate company with extensive knowledge of the tri-city market. Our realtors are able to help customers from Albany, Latham, and Colonie to East Greenbush, Rensselaer, Clifton Park, Schenectady and everywhere in between.
We take pride in providing personal service. Buyers, Sellers and Renters can expect a high level of personal attention when working with Jandali Realty. We understand that buying and selling a home and moving are important decisions, whether it's your first time or your fifth, and whether you plan to live at the location, or are looking for investment property.
Showcase your business as a Member and what makes you different. Help spread the word about Kareem Jandali Real Estate Broker