NY Counties Serving
Albany County, Rensselaer County, Saratoga County, Schenectady County, Schoharie County, Washington County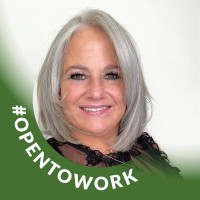 Capital Tech Real Estate Group, LLC.
2 Kross Keys Drive, Suite 5, Albany, NY , Albany County 12205, New York State
Caillin has spent the majority of  her career in the housing market and has vast knowledge of all aspects of buying and selling throughout New York State.  As a lifelong Albany resident, she has a wealth of knowledge about the Capital District and all of the nuances and amenities that each neighborhood offers. Caillin believes that candor and respectfulness are key to great communication. She will be there to guide you through every phase of the buying or selling process, including staging your home to get top dollar, providing information to help you determine the type of house or desired neighborhood you want to live in, to the closing. She will work tirelessly to ensure the entire process goes as smoothly as possible for you.
In her spare time, Caillin enjoys spending time with her daughter, family and friends. She loves to cook, read, decorate, and spend time with her greyhound, Darling. Showcase your business as a Member and what makes you different. Help spread the word about Caillin Furnari Real Estate Agent Salesperson