License Type
Certified Residential Appraiser
NY Counties Serving
Columbia County, Dutchess County, Greene County, Sullivan County, Ulster County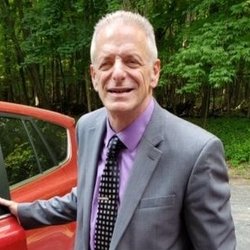 Bruce A. Constantino: Ulster County's Appraisal Experts
15 Degraff Street, Bloomington NY , Ulster County 12411, New York State
My name is Bruce Constantino and I have been doing appraisals in the Kingston and Poughkeepsie Areas for over 20 years.  I have done appraisals for bank loans, purchases, contesting higher taxes, divorce and estate settlements.  I take pride in providing professional and timely service.
To many, an appraisal just looks like a line item on the break-sheet for a home purchase or refinance. Practically all lenders still want a local expert because the stakes are so high, even though there are a growing number of automated home valuation methods that might appear to be more prudent than an appraisal. You might assume that securing a mortgage is the only reason you should get an appraisal, but there are other situations when the services of a certified, independent real estate professional might come in handy.
Showcase your business as a Member and what makes you different. Help spread the word about Bruce A. Constantino Certified Appraiser FHA Appraiser.