License Type
Salesperson, Home Inspector
NY Counties Serving
Albany County, Rensselaer County, Saratoga County, Schenectady County, Schoharie County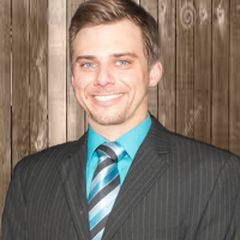 974 Albany Shaker Rd, Latham, NY , Albany County 12110, New York State
My #1 priority is creating a personalized, above and beyond, memorable experience to every single one of my clients. With a philosophy of excellence, integrity, and fidelity, I get my happiness in knowing I not only met but exceeded expectations but also left a lasting impression through my hard work and dedication to helping better someone else's future. I am here to serve you by listening to your needs and wants and use that information to find that best solution to your situation.
Born and raised in Niskayuna, Schenectady County, I am very familiar with the capital region geography, economy/trends, and attractions. My family has been in this area for many generations running a community serving small business in Plumbing and Heating. I learned much of my foundation growing up around and working hands-on in the construction industry and working with my family renovating investment properties.
After graduating with my Bachelor's of Science in Business Management from Jacksonville University, I took my talents to Los Angeles getting involved in B2B sales and commercial real estate. From there I developed a digital media and marketing business acquiring clients in various industry's and learning how to effectively manage and market brands. After I wound up running an upscale boutique hotel which taught me the biggest lesson in providing an inspiring customer service experience to our guests.
As Steve Jobs once said, "You can't connect the dots looking forward; you can only connect them looking backwards. So you have to trust that the dots will somehow connect in your future." The dot's connected me to this career path and industry I love – helping people feel at ease with a very confusing and complicated process.
Let me help connect the dots with you, so when you look back on your life choices you can comfortably say, "Brent Miklowitz was there for me as a trusted advisor and partner during one of my biggest milestones, and we are happy to still stay in touch with him to this day…"
You've heard my story, now I would love to hear yours. Please contact me about your current situation and I will be more than happy to help sort through the clutter to a clear easy to manage ladder of success.
Showcase your business as a Member and what makes you different. Help spread the word about Brent Miklowitz Real Estate Salesperson, Home Inspector